Watch Harrison Mungai, founder of iServe Africa, share his vision for Kenya, Africa and beyond.
Our friends in Kenya are seeking to raise a generation of gospel-hearted servant leaders to transform Africa and beyond. They've set up a brilliant apprenticeship model, similar to ministry apprenticeship schemes in the UK, and equip emerging leaders with faithful Bible teaching for servant leadership for the church, and for both business and government.
You can find out more by visiting their website here, and sign up to regular newsletters here.
Harrison Mungai founded iServe Africa after spending time in the UK as a church based ministry apprentice. He saw that his home Africa was desperately in need of the faithful Bible teaching and servant leadership he experienced and so iServe Africa was born.

Apprenticeships
iServe Africa runs an apprenticeship scheme for recent graduates to take a year out to get a taster of servant leadership and get training in faithful Bible teaching. They're placed with a local church or other Christian organisation and get stuck in with their everyday ministry – learning on the job and serving their needs. Then there's some really robust formal training in the form of the Nairobi Ministry Training Course.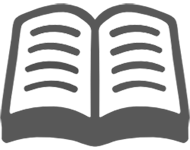 Ministry Training Course
The Nairobi Ministry Training Course follows a similar pattern as Ministry Training Courses that Gospel Partnerships run around the UK. Apprentices come together in three residential weeks each year with training covering theology and doctrine, some in depth studies in specific Bible books, and practical ministry. They also practice giving Bible talks and receive feedback from experienced Bible teachers. The weeks away provide a supportive and valuable community for the apprentices that last much longer than their one year placement.

Servant Leadership
The experiences and training the apprentices receive in their year with iServe aim to shape their character and sharpen their minds to produce servant hearted leaders and faithful Bible teachers. There have been over 120 apprentices through the scheme who have gone to be servant leaders in local churches and other Christian organisations, the government, and into business large and small. Whatever they go on to do, they go on to be great servants of the Lord.